Cher's 'If I Could Turn Back Time' was one of the tracks played on the Dark soundtrack this week — Dark, Season 3, Episode 1. The track was heard during the breakfast scene.
The song is the lead single from Cher's nineteenth studio album Heart of Stone, which was released in 1989 via Geffen Records.
Initially a song Cher reportedly did not like, the track has been credited with kicking off the singer's comeback.
'If I Could Turn Back Time' charted high in 17 countries. In the United Kingdom, it peaked at #6 and, in the U.S., the track made it onto three charts — hitting the top spot on the Billboard Adult Contemporary chart, #3 on the U.S. Cash Box Top 100 and #3 on the Billboard Hot 100 chart.
It was ultimately certified Gold in the U.S., Silver in the UK and 2x Platinum in Australia. Digital sales alone in the U.S. were almost 400,000 a decade ago, and that was several decades after the song was first released.
Since its release, 'If I Could Turn Back Time' has been licensed for use on the movie Deadpool 2, the British film Walking on Sunshine and on TV shows Lip Sync Battle and The Tonight Show.
Listen to Cher's 'If I Could Turn Back Time' as played on Dark in the official music video below.
The video was filmed on the battleship USS Missouri, which initiated major backlash for the star and for the Navy.
That is because Cher had originally been given permission for the music shoot as the Navy thought it would be a great way to get free publicity for Navy recruitment. The decision did backfire, however, when Cher appeared on stage in front of hundreds of recruits wearing nothing but a fishnet body stocking and a one-piece bathing suit that barely covered the important bits.
The resulting music video was initially banned by MTV (we are talking about the 80s here!), along with various other TV networks.
You can currently watch all three seasons of Dark on Netflix.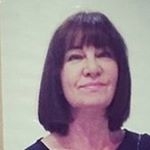 Latest posts by Michelle Topham
(see all)