American singer and jazz trumpeter Chet Baker's 'Let's Get Lost' was played on Ted Lasso this week as Leslie played bass at the jazz club in Amsterdam — Ted Lasso, Season 3, Episode 6, "Sunflowers".
It then continues playing during the montage as we see the team having a pillow fight, as Rebecca is dancing with the man on the boat, as the guys are still riding bikes and looking at windmills, and as Trent and Colin are having fun back at the bar.
The cool jazz track finishes playing as the crowd at the bar erupts in cheers as the song ends, and Leslie looks thrilled at the response.
Chet Baker's 'Let's Get Lost' was just one of the versions of the song that has been recorded since it first came out in 1943 as a Mary Martin single.
The song was also featured in the comedy movie Happy Go Lucky later the same year.
Interestingly too, to say all of the latest episode of Ted Lasso was filmed in Amsterdam, that city was also where Chet Baker died after falling from a height when trying to get back into the hotel room he had locked himself out of earlier in the evening.
His body was found on the street below his hotel window, with cocaine and heroine found in his system.
At the time of his death, he was just 58-years-old, but had been struggling with drug addiction for many years.
Listen to Chet Baker's 'Let's Get Lost' as heard in full on Ted Lasso this week in the video, and on the Spotify player below.
You can learn about and hear more music from the same episode of Ted Lasso on Leo Sigh.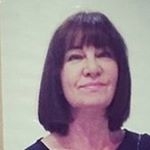 Latest posts by Michelle Topham
(see all)