American funk R&B band Chic's 'Le Freak' was one of the tracks that showed up on Titans this week — Titans, Season 3, Episode 6, "Lady Vic" — the episode that aired on September 2nd, 2021.
The song was played as Koriand'r, Conner and Blackfire arrive at the lab.
Chic's 'Le Freak' was the band's third single, and is the song they are most known for even today. The track was originally released in 1978 via the Atlantic record label.
'Le Freak' charted high in 15 countries, including Austria, Australia, Belgium, West Germany (as East and West Germany were still divided at the time of its release), Norway, Ireland, Canada, the United Kingdom and the U.S.
In the U.S., Chic's 'Le Freak' hit the #1 spot on four charts — the Billboard Hot 100, the Hot R&B/Hip Hop Songs, the U.S. Dance Club Songs chart and the Cash Box Top 100 chart.
The track was also placed in the #3 spot for all of 1979 by Billboard magazine, and was eventually put in the National Recording Registry as a song worth preserving for future generations.
The funny story of why the song was written was told by guitarist Nile Rodgers in a documentary years later.
He said he and bassist Bernard Edwards wrote 'Le Freak' after they were turned away from the then world-famous nightclub Studio 54 by a bouncer.
The two were angry as Grace Jones had invited them, but had forgotten to tell the club's management they were on the guest list.
Instead of "freak out", the lyrics originally began as "fuck off", but they decided that would limit the song's play on American radio.
Hence, "freak out" became the lyrics that are so iconic today.
Listen to Chic's 'Le Freak' as heard on last night's Titans in the song's music video, and on the 2018 remastered version of their sophomore studio album C'est Chic.
There is also a superb live performance the band gave of the track in Rotterdam in 2012 that's also worth a watch. You'll find that down below too.
Let's just say, more than 40 years after it's release, and Chic's 'Le Freak' is still a banger.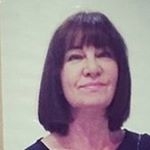 Latest posts by Michelle Topham
(see all)