Remember that hit Chris De Burgh song 'Lady in Red' that was a huge hit in the mid-1980s?
Well, that song showed up wonderfully on The Umbrella Academy this month — The Umbrella Academy, Season 3, Episode 3, "Pocket Full of Lightning".
Advertising
Yep, that song was the one playing as Luther (Tom Hopper) is making a mix tape.
Chris De Burgh's 'Lady in Red' was a surprise hit for the then-not-very-well-known-internationally British-Irish singer.
It was released in mid-1986 as the second single from his eighth studio album Into the Light, and almost immediately skyrocketed to the top of the charts in six countries, including the UK and Ireland.
'Lady in Red' eventually charted high on charts in 17 countries, and ultimately became De Burgh's signature song.
The song came with a music video of the singer performing the track, interspersed with footage of a mysterious 'lady in red'.
Advertising
De Burgh himself said he wrote the song about the first time he saw his wife Diane. A woman he has now been married to for 45 years.
Listen to Chris De Burgh's 'Lady in Red' from The Umbrella Academy in the song's official video, and on his Into the Light album.
Some critics slam the song but, personally, I've always liked it.
Watch the new season of The Umbrella Academy on Netflix.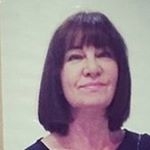 Latest posts by Michelle Topham
(see all)