American indie singer songwriter Chris Pierce's 'No One' was featured on the new episode of A Million Little Things yesterday — A Million Little Things, Season 3, Episode 13, "Listen".
The track was heard at the end of the episode.
Chris Pierce's 'No One' is the singer's latest single, released this month via ABC Studios and Hollywood Records specifically for the A Million Little Things soundtrack.
Pierce himself is a soul/Americana singer songwriter, guitarist and harmonicist. He has also created an extremely successful career for himself providing music for the soundtracks of popular TV shows.
Shows featuring his music include What About Brian?, This Is Us, Lincoln Heights, Dawson's Creek, Half and Half and Eli Stone, and in the movies Crash and Soul Men.
His most recent full-length release is his eighth studio album American Silence featuring his single of the same name — a song that is an indictment of the silence of most Americans when it comes to the enormous amounts of racism and bigotry still prevalent in the United States.
Listen to Chris Pierce's 'No One' from A Million Little Things on both the Spotify player and in the video below. You can hear more of his superb music on Spotify.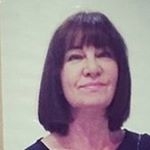 Latest posts by Michelle Topham
(see all)