Scottish electro-pop band Chvrches' has another new single out, and this one is up there with the best tracks they've produced. Called 'Clearest Blue', it's one of the coolest most danceble songs I've heard in a while, and don't even get me started on Lauren Mayberry's vocals on this one. Amazing.
'Clearest Blue' is that song you hear once, immediately slam on the headphones to hear it again, but this time much, much louder. And then…you just hit the 'repeat' button and just let it run.
Because it starts off promising enough with an addictive electro beat, and Mayberry's sweet, clear voice absolutely on point. But it builds and builds and builds, until right before the second half of the song when Mayberry almost shouts "will you meet me more than halfway?" and then the track just…explodes with the sickest dance beat.
'Clearest Blue' is from Chvrches new album Every Open Eye, which was just released today and is already up on Deezer. And, yes, I've listened to the whole thing already and, God, it's good.
In fact, with 'Clearest Blue', 'Leave A Trace' and 'High Enough To Carry You Over' alone it would already have been in my Top 10 albums of the year. With the rest of the tracks, and the intensity of the whole, it's top 3.
Listen to Chvrches 'Clearest Blue' in the video below. And then buy Every Open Eye. Believe me, you will regret it if you don't.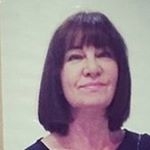 Latest posts by Michelle Topham
(see all)