Chvrches 'Really Gone' added a sense of sadness to the Supergirl scenes
The incredibly sad Chvrches track 'Really Gone' showed up on the latest episode of The CW series Supergirl this week — Season 4, Episode 10, "Suspicious Minds".
It was played during the montage as Kara breaks down, Nia looks at Brainy's costume sketches, the DEO agents have truth-seeking testing, and then as J'onn erases Kara as Supergirl from the DEO agents' memory.
Advertising
Chvrches 'Really Gone' is from the Scottish synth-pop band's third studio album Love Is Dead. The album was co-produced by Chvrches, Steve Mac and Greg Kurstin. The Eurythmics' Dave Stewart and The National's Matt Berninger also collaborated.
The album charted in 14 countries, including the United States, where it made it to the number 1 spot on both the Top Alternative Albums chart and Top Rock Albums. It sold 11,763 copies in the UK during its first week of release.
Listen to the Hansa Session version of Chvrches 'Really Gone' from Supergirl in the video below — an even sadder and more touching version of the song.
You can hear the original album version of the song in the Spotify widget below that.
Related: Listen to the Bon Jovi signature song 'Livin' on a Prayer' from Supergirl
Advertising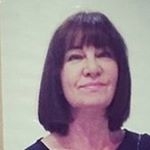 Latest posts by Michelle Topham
(see all)