American singer songwriter Ciara's 'Ooh Baby' was heard on the soundtrack of the comedy drama Atlanta last night — Atlanta, Season 4, Episode 2, "The Homeliest Little Horse".
The song was heard playing as Lisa sets the song playing on her laptop.
Ciara's 'Ooh Baby' is from the R&B/hip hop singer's debut studio album Goodies.
The album came out in 2005 on the Zomba, LaFace and Sho'nuff record labels.
It hit #1 on the U.S. Top R&B/Hip Hop Albums chart, as well as placing high on charts in the United Kingdom and 10 other countries, and was certified triple Platinum in the U.S.
Goodies also earned Ciara her first two Grammy Award nominations.
Ciara's 'Ooh Baby', while being a helluva catchy track, it was not one of the albums four single releases. Instead, that was reserved for the title track 'Goodies',as well as 'Oh', 'And I' and '1, 2 Step'. 
As for Ciara's placement of 'Ooh Baby' on Atlanta, it was probably an even bigger pleasure for the singer, as she grew up in Atlanta and even became a member of the girl group Hearsay while living there.
Listen to Ciara's 'Ooh Baby' on the video, and on the singer's Goodies album.
The song is a banger.
You can watch the latest episodes of Atlanta via Hulu.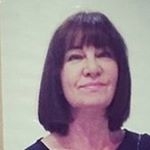 Latest posts by Michelle Topham
(see all)