Listen to Civil Twilight's 'How'm I Supposed To Die' from 'Ransom'
Alternative rock band Civil Twilight's song 'How'm I Supposed To Die' has been featured in several TV series or movies in the last few years. This week, it showed up on the latest episode of 'Ransom', Season 1, Episode 11, "The Castle".
The track was played right at the end of the episode when the gamers are finally reunited with their families, and is one of those songs that you wouldn't think would be memorable the first time you hear it. Then it becomes addictive.
Civil Twilight are a South African band consisting of two brothers, Andrew and Steven McKeller, and two friends, Richard Wouters and Kevin Dailey. The band has been together since 2005, and currently have three albums out and two EPs.
'How'm I Supposed To Die' is not from any of the band's albums or EPs, though. Just a stand-alone single that was released for the 2012 movie Underworld: Awakening.
The song also appears on the movie's official soundtrack which, by the way, is pretty epic.
And, while the band themselves has not released any new music since 2015, if you're in South Africa one of the band members, Steven McKeller, is currently getting ready to kick off a solo mini tour of the country, with dates at the end of April in Cape Town, Noordhoek, Pretoria, Johannesburg, and Durban.
Listen to the band's 'How'm I Supposed To Die' in the video below.
You can buy the soundtrack to Underworld: Awakening on all major music sites.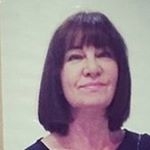 Latest posts by Michelle Topham
(see all)