Listen to Claire Guerreso's 'Ashes' from Lucifer — its melancholy tone suited Charlotte's shooting scene perfectly
Singer songwriter Claire Guerreso's song 'Ashes' was featured on this week's episode of Lucifer — Season 3 Episode 23, "Quintessential Deckerstar".
'Ashes' was the song played at the end of the episode as Charlotte was shot, and was a track that made the scene even more poignant than it already was due to its melancholy tone.
Advertising
It was also one of an astounding number of superb songs on this week's episode of Lucifer, including Barns Courtney's 'Hellfire', 'Only You' from Yaz and even Barbra Streisand's 'The Way We Were'.
Claire Guerreso's 'Ashes' is not the only song this talented singer, songwriter and multi-instrumentalist has had featured on a popular TV show either. In fact, Guerreso, who also goes by the name Claire de Lune, has become quite a powerhouse when it comes to having her music appear on television.
In just the last few years, she has had songs chosen by Music Supervisors for The CW's Reign, Mob Wives, Grey's Anatomy, Pretty Little Liars, Heartbeat, and Nashville. Several of these shows have featured her music more than once as well.
'Ashes' is Guerreso's latest track with its May 7th release date. It was released on the Big Yellow Dog Music label, was written by Guerreso and Aron Wright, and is currently available on iTunes.
Listen to the song below. It is really quite beautiful.
Advertising
Related: Claire Guerreso's "Placekeeper' was a stunning addition to Grey's Anatomy — listen here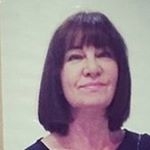 Latest posts by Michelle Topham
(see all)