Claire Guerreso's 'Placekeeper' has been on my radar for the last couple of days, as I kept seeing it being talked about by various people on Twitter as an upcoming featured song on 'Grey's Anatomy' this week (Season 12, Episode 20 — "Trigger Happy"). And that show always has exceptional music on its soundtrack.
So, as soon as Claire herself uploaded the track to her YouTube channel, I was on it.
And, at first listen, it was obvious right away why so many people are talking about Claire Guerreso's 'Placekeeper', as it is such a simple song, but so beautiful.
In fact, 'Placekeeper', and the way Guerreso sings it, reminds me very much of one of my all-time favorite indie bands — The Innocence Mission — as Claire's voice has some of the sound and emotional depth of that band's lead singer, Karen Peris. A sound that tends to touch your soul.
If you're not familiar with Claire Guerreso, she is an indie singer songwriter from Colorado. She currently lives in Tennessee, where she has quietly been making a name for herself as a songwriter who seems to be able to place most of the songs she writes on the soundtracks of very popular TV series (Pretty Little Liars, Mob Wives, Nashville, iZombie).
But you may actually be familiar with Claire Guerreso, even though you weren't aware of it, as she also sings under the name Claire de Lune. She created a buzz last year after her song 'Skipping Stones' ended up on the Pretty Little Liars soundtrack, and went viral soon after.
If you liked that, you will love Guerreso's 'Placekeeper', which you can now listen to below. You can also grab it on all major digital music sites.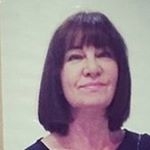 Latest posts by Michelle Topham
(see all)