American folk/pop singer songwriter Cody Crump's 'I Guess You Get What's Coming' was featured on the new season of the sci-fi Another Life on Netflix yesterday — Another Life, Season 2, Episode 1, "Live to Fight Another Day".
The Colorado native's somber track was played over that extremely ominous ending scene, and continued over the credits.
Cody Crump's 'I Guess You Get What's Coming' was released earlier this year via Sad Dad Records, and is a slow, piano-driven, somewhat disturbing song.
Easy to see then why it was played over that menacing final scene.
As for Crump, when it comes to the musicians I listen to, I primarily like the ones that buck against the system. You know, those that aren't afraid to be themselves. Especially when they see the stupidity often going on around them.
With the following description via Big Hassle, I have to say he fits the bill:
He (Crumo) was kicked out of his school band and choir for making bad jokes, and impeached as his junior class president for getting arrested. Crump chose music as his path after a Metallica concert at age 16.
Yep, that'll do it for me.
Crump, by the way, has been creating quite a successful career for himself in the past few years getting his songs licensed for popular TV shows, with plays on series like Orphan Black, The Leftovers, How to Get Away with Murder, How to Make It in America, Salvation, Charmed, The Righteous Gemstones and Deadliest Catch.
His song's Another Life appearance this week is just the latest.
Listen to Cody Crump's 'I Guess You Get What's Coming' as heard on Another Life down below. (For sci-fi fans, the show is excellent, by the way).
You can also follow him on YouTube and Spotify.
Meanwhile, the second season of Another Life began streaming on Netflix yesterday.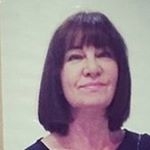 Latest posts by Michelle Topham
(see all)