Former Men at Work lead singer Colin Hay's 'Beautiful World' was one of three Hay tracks played on the drama series A Million Little Things this week — A Million Little Things, Season 4, Episode 16, "Lesson Learned".
The guitar-driven pop rock song was played towards the end of the episode as Eddie, upset about his music career, is asked to go back to the music convention at a later date and he agrees.
Colin Hay's 'Beautiful World' was the lead track from his sixth studio album Going Somewhere, which came out in 2005 on the Lazy Eye label.
It is one of a number of songs Hay has had featured on popular TV shows in the last couple of decades, including shows like Judging Amy, The Hills, The Cleaner, Scrubs and several times on A Million Little Things.
'Beautiful World' is a lovely mellow song, with lyrics that talk about concentrating on the important things in life — a good cup of tea, swimming in the ocean, driving in your car, making love to a person you like — instead of worrying about the things you cannot change.
Listen to Hay's 'Beautiful World' as played on A Million Little Things in the video, and on the Aussie singer's Going Somewhere album below.
There is also a live performance Colin Hay gave of 'Beautiful World' in Manchester, England in 2017 that's really pretty you should also watch down there.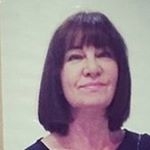 Latest posts by Michelle Topham
(see all)