Colin Stetson's futuristic sounding saxophone music perfect for Wynonna Earp
American saxophonist Colin Stetson's 'Like Wolves on the Fold' showed up on the new episode of Wynonna Earp on Friday night —  Season 3, Episode 10, "The Other Woman" (September 21st, 2018).
The futurist sounding track was played as Robin and Bobo talk about jazz music, and as Robin lets Bobo listen to his music. In fact, when you listen to Colin Stetson's 'Like Wolves on the Fold', it sounds like it was written specifically for that scene. It wasn't.
Colin Stetson's 'Like Wolves on the Fold' is from his 2017 solo jazz album All This I Do For Glory. The first of a two-part album series Stetson is currently recording. It is the first album he has released where all the music on it was produced by just himself.
The album was well received by both fans and critics, and appeared on various critics lists of 'Best of 2017' including at Gigwise, PopMatters and Drowned in Sound.
Who is Colin Stetson?
As for Colin Stetson himself, you may not think you are familiar with his music.
In reality, however, if you listen to music from the likes of Bon Iver,  Arcade Fire and Bell Orchestre, you have definitely heard his gorgeous saxophone many times before.
Stetson also has eight solo albums out, as well as one in a collaboration with his wife and violinist Sarah Neufeld. He has collaborated himself on albums with Swedish saxophone player Mats Gustafsson, and with Ex Eye.
Advertising
Along with that, he has written original scores for a slew of movies and TV shows, including 12 Years a Slave, Rust and Bone, Lavendar, The Blacklist, Outlaws and Angels and The War Show.
Listen to Colin Stetson's 'Like Wolves on the Fold' as featured on Wynonna Earp in the video below.
There is also a gorgeous live version of the instrumental track in the video below that, as well as the original recorded version on the album All This I Do For Glory. You can listen to that album in its entirety in the Spotify widget below as well.
You can learn more about Colin Stetson on his website.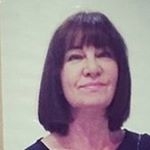 Latest posts by Michelle Topham
(see all)