American R&B group Color Me Badd's 'I Wanna Sex You Up' showed up on the Apple TV+ series Ted Lasso last night — Ted Lasso, Season 2, Episode 10, "No Weddings and a Funeral".
A show that has become popular not only for its superb story and acting, but also for the songs featured on its soundtrack each week.
Color Me Badd's 'I Wanna Sex You Up' was played on the show as Rebecca and Sam are in bed, and is the lead single from the band's debut studio album C.M.B., which came out in 1991 via the Giant, Warner Bros. and Reprise record labels.
The single was an enormous success for the previously unknown band, staying at the #2 spot on the Billboard Hot 100 chart for over a month, and also hitting #1 on the U.S. Hot Dance Singles Sales chart, the U.S. Hot R&B/Hip Hop Songs chart, as well as in the UK and New Zealand.
The song also sat firmly on the Year End charts in more than 10 countries.
Interestingly, while the lyrics of 'I Wanna Sex You Up' are quite mild for today's music scene, some of the song's success back in the 1990s was due to the word 'sex' in the title. Something that didn't happen often.
And weirdly for me, who was actually a radio DJ in the 1990s, and as big as this song apparently was, I have no idea where I was when this track was released as I have never heard it before.
Well, I suppose there's always one that passes you by, eh?
Listen to Color Me Badd's 'I Wanna Sex You Up' as played on last night's Ted Lasso in the song's official music video, and on the band's recently released Expanded Edition of their debut studio album down below.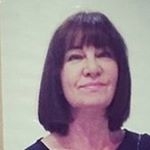 Latest posts by Michelle Topham
(see all)