Canadian country western singer songwriter Colter Wall's 'Cowpoke' was played on the western drama series Yellowstone this week — Yellowstone, Season 4, Episode 5, "Under a Blanket of Red".
The song is his cover of the legendary Stan Jones-written song, and was once only performed by Wall in concert.
This is his first recording of the classic country track. A song that was originally released by Elton Britt and The Skytoppers way back in 1951.
Wall's 'Cowpoke' is from his third studio album Western Swing & Waltzes and Other Punchy Songs, which was released in August, 2020 via both the La Honda Records and Thirty Tigers labels.
The critically-acclaimed album was a big hit in the United Kingdom, hitting the top spot on the UK Country Albums chart.
It also ranked high on music charts in Australia and Canada.
In the United States, Wall's Western Swing & Waltzes and Other Punchy Songs album appeared on four charts, with its highest appearance at #3 on the Billboard Top Folk Albums chart.
Listen to Colter Wall's 'Cowpoke' as heard on Yellowstone last night in the video, and on his latest album (which you should listen to in full down below, as it is superb).
The fourth season of Yellowstone, one of 2021's most popular TV shows, is airing on the Paramount Network.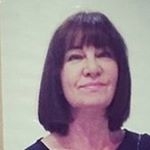 Latest posts by Michelle Topham
(see all)