When it comes to cool music you won't hear many other places, the Music Supervisors of RuPaul's Drag Race often do a bang-up job of finding it for you.
Take American singer songwriter Conan Gray's 'Maniac', which showed up on the new series RuPaul's Drag Race: Vegas Revue this week — RuPaul's Drag Race: Vegas Revue, Season 1, Episode 2, "Opening Night".
Advertising
That song was played during the episode opening and, man, is it a track you will be humming to yourself for hours afterwards as it is so damned earwormy.
Because, come on, with lyrics like this:
"peoplelikeyoualwayswantbackwhattheycan'thavebutI'mpastthatandyouknowthat so youshouldturnbacktoyourratpacktell'emI'mtrash"
how could you possibly not love this brilliant song?
In actual fact, Conan Gray's 'Maniac' has also been licensed for the soundtracks of both Siesta Key, and Love, Victor (twice!) — so it's not quite the dragged-from-oblivion-track I might have suggested.
Plus, the music video for the track has over 20 million views on YouTube, and almost 190 million streams on Spotify.
Advertising
So yep, it's been pretty huge!
Not bad for a former YouTube personality who got his first record deal in 2018 either, and who only released his debut album earlier this year.
The album is called Kid Krow, it hit #5 on the Billboard 200 chart  when it was released, and ultimately charted in 17 countries. 'Maniac' is the album's third single.
It, and every other track on the album, was written by Gray.
The official music video for Conan Gray's 'Maniac' has the singer and actress Jessica Barden (Alyssa in The End of the F***ing World) working at a movie theater when Jess's ex-boyfriends show up. Problem is, they have zombie tendencies and they are out to get her back.
Listen to Conan Gray's 'Maniac' as featured on RuPaul's Drag Race: Vegas Revue in that fun music video below. You can also hear his debut album Kid Krow on the Spotify player below that.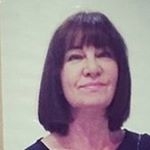 Latest posts by Michelle Topham
(see all)