Australian indie electro pop band Confidence Man' 'Better Sit Down Boy' was played on the latest episode of the Freeform hit comedy series Everything's Gonna Be Okay last night — Everything's Gonna Be Okay, Season 1, Episode 9, "Monarch Butterflies".
'Better Sit Down Boy' is from the electro pop band's debut studio album Confident Music For Confident People, which was released in April, 2018 on the London-based Heavenly record label.
The song itself was one of the tracks released as singles from the album.
It is also just one of the band's songs to be featured on the soundtracks of other popular TV series like Shameless, Sex Education and Elite in the last couple of years.
'Better Sit Down Boy' came with a fabulously cool music video upon release, which features the brother-sister duo that front Confidence Man — Janet Planet and Sugar Bones —  along with a slew of odd characters posing in front of a purple backdrop.
As the video continues, they all participate in a variety of workout exercises, while a wrestler wanders around wearing a tiny pair of bright yellow Speedos.
Before the end of the video, the wrestler and an older woman who seems to be a weight lifter arm wrestle, and the two black-veiled members of Confidence Man — Clarence McGuffie and Reggie Goodchild — play with brightly colored hula hoops.
The video ends with everyone working out, while someone off screen throws tennis balls at them.
Listen to Confidence Man's 'Better Sit Down Boy' in that fabulous music video below, and on their album Confident Music for Confident People.
And, if you love this type of quirky edgy art as much as I do, I recommend you also follow Confidence Man's YouTube channel, as every video the band releases is equally as weird and interesting.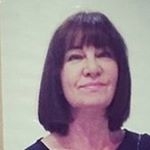 Latest posts by Michelle Topham
(see all)