Aussie indie electro pop band Confidence Man's 'Boyfriend (Repeat)' was one of the incredibly cool songs playing on the new season of the Netflix teen drama Sex Education this week — Sex Education, Season 4, Episode 1.
The track was heard as Otis starts to set up his new therapy clinic at school, and is sitting in a cubicle practicing what he will say when his first client arrives.
Advertising
It doesn't play for long, but definitely leaves you wanting more.
When did Confidence Man's 'Boyfriend (Repeat)' first come out?
The Australian pop band released 'Boyfriend (Repeat)' back in 2016 as the lead single from the band's debut studio album Confident Music for Confident People.
The album was released on the Heavenly Records label, and hit #31 on the Australian Albums chart while, unfortunately, largely being ignored by the rest of the world.
Despite spawning six singles, Confidence Man's 'Boyfriend (Repeat)' is the clear standout on the album. Voiced as it is by Janet Planet's quirkily fun vocals, and addictive beat.
Listen to Confidence Man's 'Boyfriend (Repeat)' from the new season of Sex Education in the video and on the Spotify player below.
Advertising
There is also a superb live performance of the track Confidence Man gave off the song at Splendour in the Grass at the very bottom of this post you should check out as well.
Every episode of Sex Education is now streaming via Netflix, along with the first three seasons.
There will not be a Sex Education Season 5 — Yay!
Season 4, by the way, is the final season of Sex Education.
Something I cannot say I am sorry about, as the now-badly written drama has devolved in recent seasons from the smart, funny and interesting show it was in Season 1 into a virtue signalling shit show pushing every crazy "woke" piece of ideology the entertainment industry currently believes in.
I can't say I will miss fast-forwarding through most of the Netflix drama just to be able to hear the superb music chosen for its soundtrack.
That, however, I will miss.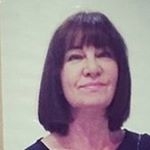 Latest posts by Michelle Topham
(see all)