Connie Constance's 'Stars' was featured on Ballers this week — Sunday, 7th August, 2016 — Season 2, Episode 4 — "World of Hate", and it's a powerful song as Connie's voice initially sounds so sweet yet also has such a heart-breaking quality to it. It also jars you a little bit, (in a good way) with that distinct Watford accent she sings in.
As for Constance herself, she's an up and coming young singer from London who started out studying dance, but then realized singing and writing songs was what she loved best.
Lucky for us, as she is a phenomenal songwriter and lyricist, who has already written some stunning tracks (check out 'Lose My Mind' if you liked 'Stars').
'Stars' is from Connie Constance's 3-track mini EP In The Grass. You can pick it up on all major digital music sites.
Meanwhile, listen to 'Stars' in the video below. And I have to say I love the way she films her music videos as well — so romantic and soft, yet with such delightfully quirky undertones.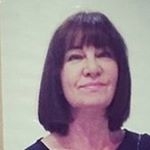 Latest posts by Michelle Topham
(see all)