The wonderful music of Connie Francis makes an appearance on Mrs. Davis
Iconic American singer Connie Francis' 'Where the Boys Are' was one of several tracks that showed up on the sci-fi comedy drama Mrs. Davis this week — Mrs. Davis, Season 1, Episode 7, "Great Gatsby 2001: A Space Odyssey".
The track was played on the episode as the building blows up and Wiley and his co-horts are celebrating.
Advertising
It ends abruptly as one of the guys announces "Um… Mrs. Davis is still working. She's still alive".
Connie Francis' 'Where the Boys Are' was first released in 1961 as the theme song for the movie of the same name, which also starred Francis.
Interestingly too, the track was written by singing legend Neil Sedaka (in collaboration with Howard Greenfield) with Sedaka saying years later that, out of the more than 700 songs he penned, 'Where the Boys Are' is the only song he ever wrote that wasn't written for himself to sing.
He did perform it in concert, of course, years later, but the song was never meant to be "his".
The international success of Connie Francis' Where the Boys Are'
Meanwhile, Francis' 'Where the Boys Are' became so popular — charting in the Top 5 in Australia, the United Kingdom, the United States and New Zealand – the American pop singer eventually recorded the song again in six more languages.
Advertising
Those versions caused Connie Francis to have a #1 hit single in 15 more countries, helping cement the song as one of her most popular ever releases.
Francis herself, by the way, began her incredibly popular singing career in the early 50s while still a teenager, and reigned as one of America's most popular singers for almost 20 years.
Tragedies, including a violent rape and the death of her brother at the hands of the mafia, however, caused her to have several mental breakdowns.
In 1989, however, she resumed her career and has had huge success with several headliner concerts all over the world since.
At the age of now-85, Francis has not performed for several years, but her latest album release One for the Boys featuring older songs occurred earlier this year.
Listen to Connie Francis' 'Where the Boys Are' from that silly building blowing up scene in this week's Mrs. Davis down below. Because, over 60 years after its initial release, and it is still a fabulously cool track.
Mrs. Davis itself is airing via Peacock TV, and has been receiving very positive reviews since the premiere of its first episode.
You can hear more songs from the sci-fi comedy series on Leo Sigh.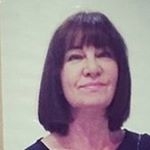 Latest posts by Michelle Topham
(see all)