Canadian singer Corey Hart's Never Surrender was one of the many cool tracks featured on the new season of Stranger Things this week — Stranger Things, Season 3, Episode 1, "Suzie, Do You Copy?".
The track was played as Eleven and Mike kiss in Eleven's room.
Never Surrender is also one of those tracks you will easily remember if you grew up in the 1980s, as it showed up on radio stations ever few minutes. Or at least it seemed like that at the time.
The song was known for its huge saxophone solo mid-song, and for its melodramatic lyrics and music.
It was Hart's lead single from his 1985 sophomore album Boy in the Box, hit number 1 in Canada and the number 3 spot in the United States. It went on to become one of his most iconic tracks.
Since then, the now-57-year-old singer continued to have a very successful music career, including the release of seven other albums. The last in 2014.
Listen to Corey Hart's Never Surrender from Stranger Things, Season 3, Episode 1 in the official music video below.
Related: Stranger Things 3: The Game is out, but fans seem to be more concerned about the Netflix app still not available on the Nintendo Switch rather than the game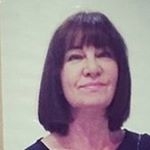 Latest posts by Michelle Topham
(see all)