Indie rock band Counting Crows' 'Have You Seen Me Lately?' was played on the soundtrack of The Bear last night — The Bear, Season 1, Episode 2, "Hands".
The song was played as Sydney and Richie head to the hardware store together to get caulk. It plays again over the end credits.
Counting Crows' 'Have You Seen Me Lately?' is from the band's second studio album Recovering the Satellites, which came out in late 1996.
The album was a massive hit for the indie band in the U.S., making it to #1 on the Billboard 200 chart.
Recovering the Satellites also charted high in 11 other countries, including the UK where it hit #4 on the UK Albums chart as well as #4 on the New Zealand Albums chart.
It has gone on to be the definitive Counting Crows release, with even band lead singer Adam Duritz at one time admitting it was his favorite album from everything the band had released.
Of course, music critics, being the whiny musically-untalented bastards they themselves often are, were split in their opinion of the album, with several lambasting Duritz for his 'yowling' vocals.
For me, a recently-former DJ at the time of the Recovering the Satellites release, I would have been playing the hell out of the album on my radio show as it is really that good.
So good, in fact, more than 25 years after its release, the album is still as fresh and satisfying as it always was.
Listen to Counting Crows' 'Have You Seen Me Lately?' in the video, in the live performance, and on the band's Recovering the Satellite album below.
If you haven't heard the album, or even if you have, I recommend you listen to it in its entirety, as it is one of the best alternative rock albums to come out of the 1990s.
Meanwhile, The Bear is currently streaming on Hulu.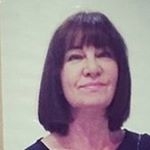 Latest posts by Michelle Topham
(see all)