No matter what you think about the new DC Films movie Joker starring Joaquin Phoenix (I liked it), you have to admit the soundtrack has some absolutely iconic music.
Take Cream's 'White Room', a track that was featured on the soundtrack of Joker as the protagonist (Phoenix) watches the Gothic riots from the safety of the Gotham City police department cruiser.
The psychedelic rock song 'White Room', which has often been used to illustrate the drug culture of the 1960s, was perfect for that Joker scene and its out of control, more than just slightly insane feel.
The song itself is from Cream's double studio/live album Wheels of Fire.
Released in 1968, the album was a massive hit for Cream, eventually becoming the world's first platinum-selling album. Something that might be pretty normal nowadays, but was unheard of back then.
Since its release, Wheels of Fire has also often been named as one of the best albums of all time by a plethora of critics around the world.
Watch Mark Ruffalo talk about his man-crush on Joaquin Phoenix — "I just love that guy"
Cream's 'White Room' made it to the top spot on the Australian singles chart, number 2 in Canada and New Zealand at the time of its release, and was a big hit on both the Billboard Hot 100 chart and the U.S. Cashbox Top Singles chart.
Lead vocals and bass guitar on the track were from Cream collaborator Jack Bruce, with Eric Clapton on electric guitar and Ginger Baker covering drums and timpani. Felix Pappalardi provided the violas.
Listen to Cream's 'White Room' from that Joker scene in the video below.
You can also hear the iconic British rock band's double album Wheels of Fire in its entirety in the Spotify widget below that.
Related reading: Listen to Gary Glitter's 'Rock and Roll Part II' as featured on Joker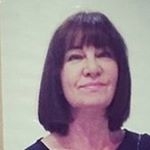 Latest posts by Michelle Topham
(see all)