Legendary American rock band Creedence Clearwater Revival's 'Up Around the Bend' was played on Part 2 of Season 4 of Stranger Things today — Stranger Things, Season 4, Episode 8, "Chapter Eight: Papa".
The song was the second single released from the band's fifth studio album Cosmo's Factory, which came out in 1970 on the Fantasy record label.
The track came out with 'Run Through the Jungle' on its B-side, and quickly headed to #4 on the Billboard Hot 100 chart.
It also hit #1 in Canada and the Netherlands, as well as high up on music charts in 10 other countries, and was certified Gold in the United States.
'Up Around the Bend' also seems to be popular by TV show music supervisors, as not only was the song played on the soundtrack of Stranger Things, it has also showed up on shows like American Gods, Hap and Leonard, The Wonder Years, Kurt Cobain: About a Son and Caught, and on the films Red Dawn, Invincible, Remember the Titans and The Hoax.
Listen to Creedence Clearwater Revival's 'Up Around the Bend' from Stranger Things Season 4 on the video below, and on the extended version of the rock band's Cosmo's Factory album.
Watch the new episodes of Stranger Things on Netflix, and listen to more music from the series on Leo Sigh.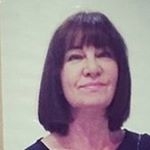 Latest posts by Michelle Topham
(see all)