American acoustic folk singer songwriter Cujo Moon's 'With You' showed up on the soundtrack of last night's episode of This Is Us — This Is Us, Season 6, Episode 3, "Four Fathers".
The song was played as Jack and Rebecca are talking about better times.
Cujo Moon's 'With You' is the third single from the indie singer's six-track EP Bridges.
That EP came out in 2020 via music distributor Tone Tree Music.
The beautiful and quite romantic song also came with an official music video featuring Cujo Moon (aka Nashville-based artist Trevor Willmott) with the woman he never wants to be without.
Talking about writing the song, Willmott said on the YouTube video's page:
"I wrote this song one evening out under the silver maple tree in my back yard. It's about my beautiful and loving partner, Rachel. She and I have been through a lot together and have helped one another to grow in ways we never saw coming.

The lyrics are about that feeling when time stands still and you know that everything behind you and in front of you is irrelevant. It's about getting quiet and feeling the ground beneath your feet. It's about realizing how your own searching is often what keeps you feeling lost."
A lovely sentiment indeed.
Listen to Cujo Moon's 'With You' from last night's This Is Us in that video, and on his recent EP Bridges.
Learn more about Cujo Moon on his official website, as well as buy his music on Bandcamp.
And, of course, the sixth season and, sadly, final season of This Is Us is currently airing on NBC.
You can watch the family drama here.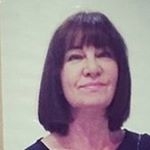 Latest posts by Michelle Topham
(see all)