I am in love with Person of Interest. Not just because of the beauty of the storytelling, but also because the TV show features the most stunning music.
Listen to this, for instance, CUTS' 'Bunsen Burner', an electronic extravaganza that was featured on the last episode of Person of Interest on June 21st, Season 5, Episode 13 – "Return 0") — and on the same episode as the glorious Philip Glass track 'Metamorphosis: Metamorphosis One'.
'Bunsen Burner' was first heard on the soundtrack of Alex Garland's sci-fi thriller film Ex Machina, and it's not surprising it is being featured again being that it is so huge and intense.
As for CUTS, he is an audio-visual artist from the UK that has been releasing electronic music since 2012. Listen to 'Bunsen Burner' below.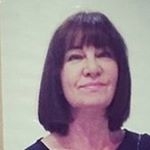 Latest posts by Michelle Topham
(see all)