American pop singer Cyndi Lauper's 'She Bop' was one of a couple of her songs that showed up on the soundtrack of the new season of the Young Rock sitcom last night — Young Rock, Season 3, Episode 1, "The People Need You".
Because yep, young Dewey once met Cyndi Lauper and Hulk Hogan.
The track was played as Rocky and his family arrive at the party.
Cyndi Lauper's 'She Bop' was released way way back in 1983 as the third single from her debut studio album She's So Unusual, which came out on the Epic record label.
Already on the fast track with her first two singles 'Girls Just Want to Have Fun' and 'Time After Time' becoming enormous hits months before, it's probably not surprising Lauper's 'She Bop' was such a big commercial hit.
The song went to #3 on the Billboard Hot 100 chart and to the same position on the U.S. Cash Box 100 chart, as well as charted high on two other American charts.
Around the world, 'She Bop' did just as well, charting in 15 other countries, including a #3 showing in both Israel and Canada.
It's no wonder then, that just a few months after the release of her She's So Unusual album, Lauper was thought of as one of the hottest young singers in America.
Since then, Cyndi Lauper has released 10 more studio albums (her latest in 2016), more than a dozen compilation albums and a massive number of singles, many of which charted high on charts in the U.S. and internationally.
At now-69 years old too, she still definitely has the talent she had back then, as her older music is just as fun and addictive.
Listen to Cyndi Lauper's 'She Bop' from last night's Young Rock on her She's So Unusual album, and in the song's crazy music video.
Season 3 of Young Rock is now airing on NBC.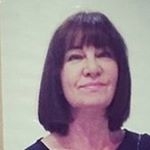 Latest posts by Michelle Topham
(see all)