American hip hop group Cypress Hill's 'Till Death Comes' was the song playing at the beginning of the new Mel Gibson film Confidential Informant this week.
The film itself is receiving not-so-great reviews, with the term "mediocre" showing up quite a lot in critics' description (which I don't understand, as I enjoyed every minute of it), but it does feature some decent songs on its soundtrack.
Advertising
Including 'Till Death Comes'. A song that illustrates perfectly the gritty feel of the movie.
When was Cypress Hill's 'Till Death Comes' released?
Cypress Hill's 'Till Death Comes' was released back in early 2004 as one of the tracks from the group's seventh studio album Till Death Do Us Part.
It was not one of the two singles released from the album.
While not a massive hit for the hip hop group, Till Death Do Us Part did go on to chart at #21 on the Billboard 200, and at #23 on the Top R&B/Hip-Hop Albums in the U.S.
As for Confidential Informant, the film stars Gibson, Kate Bosworth, Nick Stahl, Dominic Purcell and John Cassini.
Advertising
The film has an interesting premise as it tells the story of a police detective who has terminal cancer, and so makes a deal with an informant to be killed in the line of duty.
That way, his family will get his hefty police benefits.
Confidential Informant premiered on various streaming and online purchasing platforms on June 27th.
You can currently rent or buy the film on Amazon Prime Video, on Vudu, on Apple iTunes and on various other streaming platforms.
Listen to the movie's intro song Cypress Hill's 'Till Death Comes' in the video below, and on the band's Till Death Do Us Part album.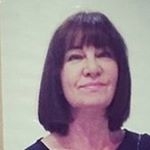 Latest posts by Michelle Topham
(see all)