Rapper Daemon's 'Fame' was featured on the new episode of Power this week — Season 5, Episode 7, "The Devil Inside".
The track was played over the end credits.
So who is Daemon? An Italian rapper that honestly does not have a huge amount of information out there.
Daemon's real name is Angelo Leogrande, and he has been around far longer than you may realize. Not in the current incarnation, however, but instead as the guitarist of the band Italian Posse Movement.
He then moved into rapping with a rap group called Numero Zero, and later with Dafunkers. Soon after, he took a break, only to return with a vengeance, releasing four albums one after another — the first in 2017, and the other three in 2018.
'Fame' is a new release this year, hitting shelves on August 10th. It is the first song Daemon has had featured on a popular U.S. TV show.
Listen to Daemon's 'Fame' as featured on Power in the Spotify video below. The version below is way more explicit than the version on 'Power'. In my opinion, it's even better.
And if you like 'Fame', you will also find all of his latest albums on Spotify. They're well worth a listen as they're as catchy as hell.
Listen to 50 Cent's 'Crazy' as featured on Power — it's a massive rant session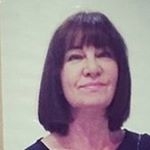 Latest posts by Michelle Topham
(see all)