Indie Irish singer songwriter Damien Rice's gorgeous song 'Older Chests' was featured on the new episode of the NBC series This Is Us last night — Season 3, Episode 2, "A Philadelphia Story" — Tuesday, October 2nd, 2018.
The song was heard as the entire Pearson family arrive at Kevin's movie premiere. It also features the voice of Lisa Hannigan.
Damien Rice's 'Older Chests' is from the indie singer's superb debut studio album O.
The album was released in 2002, was critically acclaimed across the board and ended up being a massive hit for Rice. Even though he released it without the help of a major label, as he wanted to keep his music under his own creative control.
O spent 115 weeks on the UK Albums Chart, spawned three hit singles and even won the Shortlist Prize for Artistic Achievement in Music. It was called "one of the great Irish cultural success stories of the decade" by a music critic at The Independent.
Listen to Damien Rice's 'Older Chests'
Interestingly too, Damien Rice's 'Older Chests' is literally about furniture.
The singer songwriter wrote the song after being in a friend's apartment and noticing a shelf that had so many books on it, it was almost falling down. That made him realize just how much stuff we all hoard, including books, yet we rarely appreciate what we have.
"Too many books; read me your favourite line".
In a less literal sense, however, it is also about the people that come in and out of your life, how we don't always appreciate them, and how some things in life change while others stay the same.
Listen to Damien Rice's 'Older Chests' in the video below. Rice also filmed a lovely black and white music video for the song earlier this year, which you can watch below that.
Listen to The White Buffalo's 'The Observatory' from This Is Us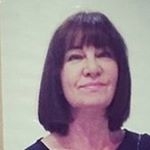 Latest posts by Michelle Topham
(see all)