British/Swiss/French indie folk trio Daughter had yet another of their songs featured on a popular TV series last night. This time it was their 2017 track 'Burn It Down', which appeared on the latest episode of the vampire series The Originals — Season 5, Episode 10, "There In The Disappearing Light".
The song was heard as Vincent along with the witches start the spell that will break down the Ancestoral Well to save their ancestors, and continued playing as Marcel, Hope and Klaus surprise Greta's followers. Hope then kills them.
Advertising
Daughter's 'Burn It Down' is from the band's original soundtrack album written for the Square Enix video game Life is Strange: Before the Storm.
Called Music from Before the Storm, the album is a 13-track mainly instrumental LP, with 'Burn It Down' being one of the few tracks with vocals.
Daughter is currently quite popular with the Music Supervisors of contemporary American TV shows as well, as their song have been featured on The Vampire Diaries, Teen Wolf, Grey's Anatomy, The Gifted, Person of Interest and Altered Carbon. They have also been featured in the British TV series' Cold Feet, Our Girl and Lovesick.
Listen to 'Burn It Down' in the video below with all that ethereal drama, and it is easy to see why.
If you like what you hear, you can find out more about Daughter from Glassnote, the band's record label.
Advertising
Listen to Daughter's cool song 'Medicine' as featured on Person of Interest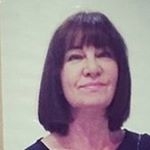 Latest posts by Michelle Topham
(see all)