I am mid-way through binge watching every episode of the TV series 'Person of Interest', a show that is not only beautifully written but includes some gorgeous contemporary songs on the soundtrack. Songs like Daughter's 'Medicine', which appeared at the end of the 'Person of Interest' episode 'Death Benefit'.
A song that I have been playing the hell out of today as my Repeat Rotation Video because it is delicate, beautiful, and touches your heart.
As for Daughter, they are an indie folk trio from the U.K. made up of an English vocalist (Elena Tonra), a French drummer (Remi Aguilella) and a Swiss guitarist (Igor Haefeli). International indeed.
The trio currently has two studio albums out, the latest being Not To Disappear released in January this year, and four EPs. They are known for their ethereal sound.
Daughter's 'Medicine' is from their 2012 4-track EP Wild Youth. Listen to it below and, it being my Repeat Rotation Video, on repeat again and again and again, loud and with headphones…of course.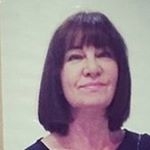 Latest posts by Michelle Topham
(see all)