Daughter's 'Youth' was played on the new Netflix series After Life from Ricky Gervais — Season 1, Episode 4.
The track was played at the beginning of the episode, after we see a video of Tony playing another trick on his late wife, and then as he goes about his morning in the present day. The lyrics of the song "Shadows settle on the place that you left, Our minds are troubled by the emptiness" could not have been more perfect for this scene.
It is played even more poignantly at the end, however, when we hear more of the song as Tony gives money to Julian so he can buy drugs and end his life.
It continues playing as we see Tony drinking alone, Julian buying drugs, as Tony is lying in bed in the dark with his dog by his side, and as we watch Julian injecting himself with an overdose of heroin and then see his hand fall — lifeless.
The song plays over the closing credit's of the episode, and brilliantly ends it with the lyrics 'and if you're in love, then you are the lucky one".
Daughter's 'Youth' is the perfect choice for After Life
Daughter's 'Youth' is from the British indie folk band's debut album If You Leave.  Released in  2013 on the 4AD record label, If You Leave was rated by critics overwhelmingly positively, and charted in the UK, the United States, Scotland, Australia and France.
'Youth' was the third single released from the album, and was a Free Single of the Week on iTunes.
Listen to Daughter's 'Youth' in the video below. You can also hear If You Leave in its entirety in the Spotify widget below that.
And, if you have stumbled across this article from a search for Daughter's 'Youth', and have not yet watched Ricky Gervais' masterpiece After Life, make sure you do.
It will make you laugh, give you gulping sobs, and have you bonded to every character in the six-episode series. Because Gervais has written a piece of work that shows perfectly why life is so precious, and why we should all treat each other as well as we can.
As one of his characters, the sex worker Roxy tells Tony, in the same episode "Most people are alright. They're just having a bad day. Sometimes they don't think. They get caught up in their own lives, just trying to survive. Bad things happen to good people. And good things happen to bad people. And sometimes it's just no-one's fault"
Related Reading: Ricky Gervais was a hot boy when he was young and a singer — video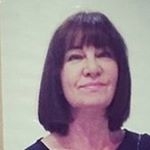 Latest posts by Michelle Topham
(see all)