English singer songwriter Dave Gahan's 'Nothing Else Matters' showed up on the latest episode of Roswell, New Mexico this week — Roswell, New Mexico, Season 3, Episode 11, "2 Became 1".
The track was playing as Jones asks Liz to go to lunch.
Dave Gahan, of course, is best known as the lead vocalist of the British band Depeche Mode.
A solo artist himself since the early 2000s, however, Gahan has also released two solo studio albums, and many singles, with his latest single 'Nothing Else Matters', a cover of a Metallica song, coming out this year.
Interestingly, Gahan's somber 'Nothing Else Matters' was released earlier this month on The Metallica Blacklist, an album featuring more than 50 artists performing their own versions of songs from Metallica's hit Black Album.
All proceeds from the album are being donated to the Metallica foundation All Within My Hands, as well as to the favorite charities of every artist on the album.
The proceeds from Dave Gahan's 'Nothing Else Matters' will be donated to All Within My Hands and to his favorite charity the World Central Kitchen.
Listen to Dave Gahan's 'Nothing Else Matters' as heard on Roswell, New Mexico yesterday in the video and Spotify widget down below.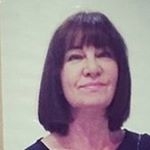 Latest posts by Michelle Topham
(see all)