David Bowie's 'Heroes' was deemed iconic decades after its release
The classic David Bowie track 'Heroes' was the closing song at the end of the latest episode of the FOX series 9-1-1 this week.
It was the track played during the episode's final montage.
David Bowie's 'Heroes' was written by Bowie and Brian Eno and first released in September, 1977. Interestingly, however, the song did not do particularly well for Bowie at the time.
Neither did it become an iconic Bowie song until decades afterwards when, among other accolades, it was named as one of the 'Best Songs of All Time' by various music publications or critics.
Many other notable artists have also released covers of the song in the years since its release. These include The Wallflowers, Peter Gabriel, Depeche Mode, Coldplay and King Crimson.
Along with its feature in 9-1-1, 'Heroes' has also been used by music supervisors in the movies The Perks of Being a Wallflower, Moulin Rouge and in the TV series Glee.
Listen to David Bowie's 'Heroes' in the official music video for the song below.
There is also a 2017 remastered version of the song in the Spotify widget below that.
Listen to David Bowie's 'Memory of a Free Festival' as featured on Berlin Station in its entirety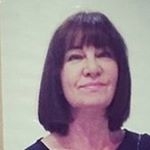 Latest posts by Michelle Topham
(see all)