The late British singer songwriter David Bowie's 'Kooks' was played on this week's episode of the long-running animated comedy Futurama (well, it hasn't been funny in years) — Futurama, Season 11, Episode 2, "Children of a Lesser Bog".
The song was played as Amy and Kif are at the park with their kids, and is a song millions of parents have sung to their children over the last 50 years.
Advertising
David Bowie's 'Kooks' is a folk rock song from the singer's fourth studio album Hunky Dory, which came out in late 1971 on the RCA record label.
The album itself did not chart when it was first released due to lack of promotion from Bowie's record label.
After Bowie's album Ziggy Stardust was released the following year and became a huge success, however, new discoverers of the musician's music also went back to buy older releases, including Hunky Dory.
The album then went on to hit #3 on the UK Albums chart, as well as charted in Finland and Australia.
It was eventually recognized as one of Bowie's best releases.
Advertising
Hunky Dory, including Bowie's 'Kooks', was then re-released several times after its initial release, with a 2015 version becoming a hit on charts in 11 countries including the United States.
Listen to David Bowie's 'Kooks' as heard on Futurama this week on the singer's Hunky Dory album, and on the video.
It's a funky, pleasant, almost non-descript track that, weirdly, stays with you hours after that last note fades away.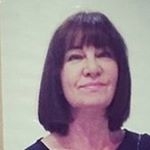 Latest posts by Michelle Topham
(see all)