The late British singer songwriter David Bowie's 'Modern Love' was played on the season finale of Shrinking last night — Shrinking, Season 1, Episode 10, "Closure".
The new wave rock track was played as everyone is dancing at the wedding, and then continues playing during the montage of Jimmy's patients getting on with their lives.
David Bowie's 'Modern Love' is one of the iconic musician's most popular and most famous songs.
It was released in 1983 as the third single from Bowie's 15th studio album Let's Dance, which came out on the EMI America label.
It is now thought of as one of David Bowie's best ever songs, and was critically acclaimed by the majority of music critics upon the song's release.
Now forty years after the track first came out, it has been named by several critics as an "essential" Bowie song for any fan.
Bowie's 'Modern Love' went on to climb high up charts in 13 countries, most in Europe, with a #2 spot on the UK Singles chart and a #3 in Belgium (2 charts) and Ireland.
In the United States, 'Modern Love' hit #14 on the Billboard Hot 100 and #6 on the Hot Mainstream Rock Tracks chart.
Listen to David Bowie's 'Modern Love' from the Shrinking season finale on the musician's Let's Dance album (which also features a plethora of superb rock/soul songs) and in the song's music video.
And, if you enjoyed Shrinking as much as I did, you will be happy to know it has already been greenlit for a second season on Apple TV+.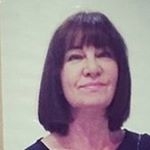 Latest posts by Michelle Topham
(see all)