English singer songwriter David Gray's 'As The Crow Flies' was featured on 'Quantico' this week — Season 2, Episode 21, "Rainbow". The track was played at the end of the episode when Rourke shakes everyone's hands, Clay is cleaning out his office when Shelby walks in.
The track is from David Gray's 2014 album Mutineers, an album that is as close to his massively successful album 1998 White Ladder as I have heard.
Yep, after years of seeming a bit lost, Gray figured out where he was going as an artist with this album, and finally came home. And what we get is lovely.
And, if you love David Gray as much as I do (because, for me, the man is God), revisit his 'Please Forgive Me', a song from White Ladder, and one that has been on my list of most loved songs ever since.
Because it is the perfect love song.
Now listen to 'As The Crow Flies' in the video below.
You can grab the album Mutineers on most major music sites.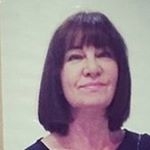 Latest posts by Michelle Topham
(see all)