British singer songwriter David Gray's 'Smoke Without Fire' was featured on the latest episode of 'Gray's Anatomy' on Thursday night, (February 2nd, 2017) — Season 13, Episode 11, "Jukebox Hero".
The track was played in the montage where Jo tells Warren she is alright, Meredith gets home after looking for Alex, and then finds Alex sleeping in her bed.
'Smoke Without Fire' is from Gray's latest album 'The Best of David Gray' and, along with 'Enter Lightly' is one of two new tracks on the release.
As for Gray, he kicked off his music career in the U.K. back in 1993, but he became known worldwide after the re-release of his massively successful album White Ladder in 2000. An album I had on repeat for months after its release, as every track was so beautifully done, and an album that stayed on the UK's Top 100 Albums chart for over three years. That is how successful it was.
With Gray's new compilation album 'The Best of David Gray', an album that includes songs like his first big hit 'Babylon', 'This Year's Love', 'Please Forgive Me' (one of the most beautifully written folk ballads ever released, in my opinion) and 'Shine', we get a nice reminder of how talented this indie folk rock musician really is.
The Deluxe Edition of this huge album features 31 tracks covering much of Gray's long career. 'Smoke Without Fire' is a nice addition to the older material as, even though Gray seems to be playing with his vocals quite a bit here, the track still has the solid feel and depth of his earlier work.
The official video for 'Smoke Without Fire' released late last year was a compilation of Gray's own iPhone videos. As low-budget or 'no-budget' as they go, but a very nice touch for a very pretty song. Watch the video below.
You can buy David Grey's new compilation album on most major music sites.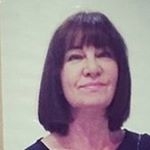 Latest posts by Michelle Topham
(see all)