David Gray's 'This Year's Love' adds high emotion in The Umbrella Academy as Diego finds Patch's body
Along with a slew of other superb songs, David Gray's 'This Year's Love' was featured on the new Netflix web series The Umbrella Academy — Season 1, Episode 4, "Man on the Moon'. 
The song was played during the touching scene when Al arrives to tell Diego about Patch's message but, when Diego gets to the motel, it is only to discover Patch's body.
She has been shot and killed by Cha-Cha.
David Gray's 'This Year's Love' is from the English singer songwriter's superb fourth studio album White Ladder.
Originally released in 1998, the album was re-released in 2001, and ultimately spent almost three years on the UK album chart. It is currently the biggest selling album ever in Ireland, and has sold over 7 million albums around the world.
'This Year's Love' was White Ladder's lead single. Released on the 8th March, 1999, it was re-released also in 2001, and eventually hit the number 20 spot on the UK Singles chart.
The Umbrella Academy is not the first time 'This Year's Love' has made it into a TV series or movie either.
It was the title song for the movie of the same name, starring Dougray Scott, Jennifer Ehle, Ian Hart and Kathy Burke. Gray himself made a cameo appearance in the film as a singer in a pub.
The song has also been featured in the movies Wimbledon, The Girl Next Door and Crazy/Beautiful, as well as in the teen drama series Dawson's Creek.
Listen to David Gray's 'This Year's Love' from The Umbrella Academy in his official music video below.
You can also hear his 10-track White Ladder album in its entirety (and you should, it is brilliant) in the Spotify widget below that.
Related Reading: Lindsey Stirling's 'Phantom of the Opera' as played on The Umbrella Academy
There are more songs from The Umbrella Academy here.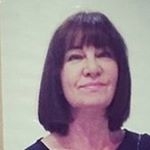 Latest posts by Michelle Topham
(see all)