American guitarist, singer and producer David Rawlings' 'Cumberland Gap' was one of the songs featured on the new Guy Ritchie movie The Gentlemen this month.
The film is not due for release in the U.S. until January 20th, but has already hit movie theaters in the United Kingdom where moviegoers are currently raving about certain songs from the soundtrack.
Songs that include David Rawlings' 'Cumberland Gap', which was the powerful track played over the opening credits just as the first scene ends, as well as music from Roxy Music, The Jam, Can and El Michels Affair.
'Cumberland Gap' is from Rawlings' album Poor David's Almanack.
Originally released in 2017 via Acony Records, the 10-track album was recorded in Nashville, Tennessee and was the eighth collaboration between Rawlings and long-time music partner singer and songwriter Gillian Welch.
'Cumberland Gap' also came with an official music video that shows a boy leaving home for the first time as his anxious mother watches him from the window of her tiny cabin as he walks away.
The video then switches to a man stealing away in the wilderness with a Native American woman he is in love with, and another man with a rifle walking around in the same open country as if he is searching for someone.
At the close of the video, you get the feeling all of these people will eventually meet up, and things may not end well when they do.
The music video is also interspersed with footage of Rawlings and Welch sitting in a small shelter, also out in the wilderness, playing the song and singing.
Listen to 'Cumberland Gap' and watch its music video below. You can also listen to the David Rawlings' album it originated on below that, as well as see a superb live performance Rawlings and Welch gave of the song for a Radio Heartland session.
As for The Gentlemen, it is an action crime film starring Matthew McConaughey, Charlie Hunnam, Henry Golding, Michelle Dockery, Colin Farrell and Hugh Grant.
The film follows the story of an American businessman who has built up a lucrative marijuana business in England, and what happens when unscrupulous people find out he wants to sell.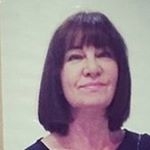 Latest posts by Michelle Topham
(see all)