Well, this is a fabulous song I haven't heard in probably more than 30 years — David Soul's 'Don't Give Up On Us', which showed up on the new episode of the Hulu series Candy this week — Candy, Season 1, Episode 2, "Happy Wife, Happy Life".
Hell, just like Candy, who was playing the song on a vinyl album, I bought the same album when I was a teenager (yep, apparently, I'm that old!). And then I listened to it a thousand times.
David Soul's 'Don't Give Up On Us' came out in 1977, and was the actor/singer's debut single release.
A release that was a huge worldwide hit, hitting #1 in Australia, Canada, New Zealand, Ireland, UK and the United States.
In the UK, where I was growing up at the time, 'Don't Give Up On Us' spent four weeks at the top of the singles chart, and sold more than a million copies.
Soul went on to release five albums, seven compilation albums (the last one in 2020), and almost 20 singles.
At the time of his 'Don't Give Up On Us' release, David Soul was also an enormously successful actor, playing one of the leads in the cop series Starsky and Hutch.
Listen to David Soul's 'Don't Give Up On Us' as heard on last night's Candy in the song's official music video, and on Soul's self-titled debut studio album.
And, yep, I have just listened to that entire album all the way through because… memories of a fabulous teen life.
Candy is currently airing on Hulu.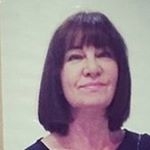 Latest posts by Michelle Topham
(see all)