British DJ, producer and composer Deadly Avenger's track 'Invincible' was the opening track featured on the latest episode of the smash hit series 'The Grand Tour' this week — (December 23rd, 2016), Season 1, Episode 6, "Happy Finnish Christmas". It's from his 2011 album Blossoms and Blood.
And, interestingly, it is also a track that was used on the BBC 'Top Gear' series during the "Africa Special" a couple of years ago.
I am guessing someone involved with Jeremy Clarkson, Richard Hammond and James May, or the boys themselves, likes it.
Listen to Explosions in the Sky's 'Never, Never, Never Give Up' from 'The Grand Tour'
As for Deadly Avenger, aka Damon Baxter, he started making a name for himself after doing remixes of tracks for bands like Travis, Manic Street Preachers, Elbow, and The Charlatans. Remixes that included gorgeous strings mixed in with dirty beats and interesting arrangements that the bands went crazy for.
A name that saw Deadly Avenger's work being featured in movies, TV series and commercials.
Listen to Deadly Avenger's 'Invincible' from 'The Grand Tour' in the video below.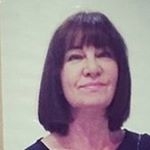 Latest posts by Michelle Topham
(see all)