The stunning Death Cab for Cutie song 'What Sarah Said' made two appearances in the season finale of the Showtime series The Affair this week — Season 4, Episode 10 — a truly silly show, but one that at least periodically features interesting music.
'What Sarah Said' was played during the hospital montage, and on until we see Helen up on the roof.
It was heard again later in the show. This time an acapella version of the song sung by students as Noah and Anton arrive on the campus grounds.
The track is from Death Cab for Cutie's fifth studio album Plans.
Released in 2005, it hit the number four spot on the Billboard 100 chart and was ultimately nominated for a Grammy award for the Best Alternative Music album.
'What Sarah Said' is a song that has a long and gorgeous instrumental intro and a beautiful piano-laden melody, which is ultimately made even lovelier with lead vocalist Ben Gibbard's plaintive vocals singing "But I'm thinking of what Sarah said/ That love is watching someone die/ So who's gonna watch you die".
And, if you love this beautiful track, you will also adore Death Cab for Cutie's latest studio album — their ninth studio album Thank You For Today, which was released last Friday.
That album is currently available for streaming and download on all the usual platforms.
Now listen to Death Cab for Cutie's 'What Sarah Said' in the video below, and in the Spotify widget below that. It is one of the most heart-wrenching of all of the indie rock band's releases.
Watch Death Cab for Cutie play 'Summer Years' from their new album Thank You For Today live in Amsterdam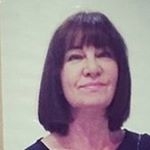 Latest posts by Michelle Topham
(see all)