Debbie Gibson's 'Only In My Dreams' was her debut single, and last night it showed up on Pose
If you were a teenager in the 1980s, Debbie Gibson was probably high up on your list of singers to listen to.
Gibson had a huge number of hits from her debut album Out of the Blue and its follow up Electric Youth, including 'Only In My Dreams', 'Foolish Beat', 'Shake Your Love', 'Red Hot', 'Lost In Your Eye's and 'Staying Together', and was one of those teen singers that looked as if she was going to still be around in 20 years.
And sure, Debbie Gibson has continued to release music over the last 30 years, but has never had the success she had when she was 18 years old. A success that still sees some of her music featured on contemporary TV shows, including this week's episode of the FX series Pose — Season 1, Episode 2, "Access".
Debbie Gibson's 'Only In My Dreams' was played on Pose last night as Candy arrives at a bar to meet with Bianca, and then as both are discriminated against by the gay men at the bar.
'Only In My Dreams' was Gibson's first single from her debut album. Written by Gibson, just like all the other songs on the album, it was certified gold in the U.S., hit charts in five countries besides the U.S. and spawned eight modifications or remixes.
Watch the original music video of 'Only In My Dreams' below. It's a bit blurry, but it is still a fun representation of just what pop music was up to in the mid-1980s.
You can also listen to Debbie Gibson's 'Only In My Dreams' in the Spotify widget below that.
Related: The Weather Girls' song 'It's Raining Men' showed up on Pose last night, and it was fabulous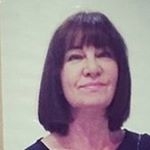 Latest posts by Michelle Topham
(see all)