American indie rock band Deep Blue Something's 'Breakfast at Tiffany's' was played on the latest episode of Atlanta last night — Atlanta, Season 4, Episode 2, "The Homeliest Little Horse".
The track was heard in the scenes at the cafe.
Deep Blue Something's 'Breakfast at Tiffany's' is from the alternative band's debut studio album 11th Song, which came out in 1993 on Doberman Records.
The song was released when the band wasn't particularly popular but, as their popularity grew, Deep Blue Something re-recorded 'Breakfast at Tiffany's' for their sophomore album Home, which came out a year later.
That album charted in nine countries including the U.S., Sweden, Australia and the United Kingdom.
'Breakfast at Tiffany's' also went on to hit #5 on the Billboard Hot 100, as well as hitting the top spot in the UK.
It also became one of those songs instantly recognizable from just the first few bars of the song and the first couple of lyrics.
Sadly, the track was the only big hit Deep Blue Something ever had.
The band broke up in 2001 and stayed broken up for more than a decade. They got back together in 2014, however, and have been performing and recording together ever since.
Listen to Deep Blue Something's 'Breakfast at Tiffany's' as heard on this week's Atlanta on the band's Home album, and in the song's official music video. Most of which was filmed in the middle of New York City.
You can also hear more songs from this season of Atlanta, and others, here on Leo Sigh.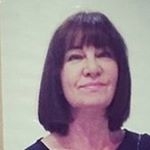 Latest posts by Michelle Topham
(see all)