Listen to Demi Lovato's 'Sorry Not Sorry' from 'Fifty Shades Freed' trailer
Demi Lovato's hit song 'Sorry Not Sorry' was featured on the trailer for the new movie Fifty Shades Freed.  The movie, starring Dakota Johnson and Jamie Dornan, is the final film in the Fifty Shades trilogy, and was released yesterday in the U.S. It is already getting trashed by critics for its "script that doesn't add up" and its predictable plot.
Come on, look which dismally awful amateur 'writer' wrote the whole terrible trilogy, and then ask "Why are they surprised?"
As for Lovato's 'Sorry Not Sorry', it was released in mid-2017 as the lead single from her sixth studio album Tell Me You Love Me. The song reached the Top 10 in seven countries, including the United States and the UK.
The track is known for being a perfect showcase for Demi Lovato's incredibly powerful vocals, and is one of the songs released by female singers last year that is thought of as a 'girl-power anthem'.
Listen to Lovato's 'Sorry Not Sorry' in her official music video below. The song was co-written by Lovato,  Sean Douglas, Trevor Brown, William Zaire Simmons and Oak Felder.
The video itself featured Paris Hilton, Wiz Khalifa and Jamie Foxx and, to date, has amassed almost 300 million views, making it one of Demi Lovato's most successful music videos to date. Good for Demi!
Related: Watch Demi Lovato still kill it on Sounds Like Friday Night, even though she is incredibly tired
A teenage Jamie Dornan glued a wig to his penis to attract girls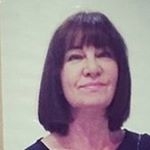 Latest posts by Michelle Topham
(see all)