Probably one of the most mysterious artists around today is Denmark + Winter, a duo (I think?) from who knows where as they certainly don't tell us (but if I had to put money on it, I'd guess they are British), but that produce some of the most beautiful and most interesting cover songs you have ever heard.
And artists whose songs keep popping up on the soundtracks of various TV shows as well.
Denmark + Winter's amazing cover of The Police's 'Every Breath You Take'  was featured on The Vampire Diaries last night (Season 7, Episode 8 – "Hold Me, Thrill Me, Kiss Me, Kill Me"), and you only have to take one listen of this gorgeous song to understand why their fans are legion, and growing.
After all, it is one thing to be a cover band and something entirely different to be Denmark + Winter — a band that turns every song they sing completely around to become something more ethereal, mysterious and sad (and sometimes quite creepy), and make it sound so very different than we are used to.
Listen to Denmark + Winter's 'Every Breath You Take' in the video below to see what I mean, and then buy their first album Denmark + Winter – Re: Imagine Volume 1. The songs on it are gorgeous.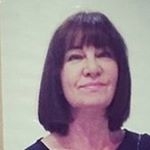 Latest posts by Michelle Topham
(see all)