Listen to Depeche Mode's 'I Feel You' from Sense8
The Depeche Mode track 'I Feel You' was featured on the soundtrack of the two-hour series finale of 'Sense8' this week — (June 8th, Season 2, Episode 12, " Amor Vincit Omnia").
The song was played as the cluster of sensates arrive in Naples.
And, of course, Depeche Mode's 'I Feel You' will be easily recognizable by anyone who listened to 1990s synth rock or to alternative radio stations during that same era, as that screeching intro is so distinctive.
The track is from the band's eighth studio album Songs of Faith and Devotion, and was the first single released from the offering.
And, if you are a Depeche Mode fan, it may feel as though they have had a huge number of worldwide hits. In fact, 'I Feel You' is the highest-charting song worldwide the band has released, making it onto the charts in 16 countries at the time of its release, including the U.S., the UK, Austria, Belgium, Australia, Finland and Italy.
The song hit the number one spot in Finland and Spain, and made it to the top position on the Billboard Modern Rock Tracks in the U.S.
'I Feel You' also has a huge number of remixes available if, for some reason, you don't like the original version.
Depeche Mode, of course, has been together since 1980, and is one of the few 1980s British synth pop, alternative rock bands that are still together nowadays.
The band's latest, and fourteenth studio album, Spirit was released in March, 2018. It was followed by a very successful European and North American tour that eventually ended in São Paulo, Brazil in March of this year.
Their music was also recently featured in the trailer for the hit movie Ready Player One.
Listen to Depeche Mode's 'I Feel You' in the remastered video of the song below. The Spotify widget below will get you the song plus the entire album it originally comes from.
If you enjoyed the music from Sense8, you will find more of it in our TV and Movie Music section.
Related: Depeche Mode's Martin Gore has released a music video for 'Europa Hymn', and it's beautiful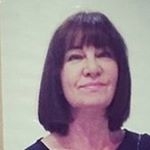 Latest posts by Michelle Topham
(see all)